When the time comes to retrofit or build an automation system, there are two options of industrial facilities. We handle the project internally or hire an integrator. Upon examination, many plants find that their engineers may not be well suited to the task of integrating an automation system. Another thing is that the engineering department already operates on a shoestring and doesn't have the time to go for it alone.
That leaves the task of selecting an independent automation systems integrator to provide consultation, design, programming, commissioning and support services. But how does a company objectively find the best integrator for the job? As in choosing any vendor, it's not simply a matter of asking questions, it's knowing which questions to ask how to select an automation Systems Integrator.
Need a Consultant – Know Your Project Scope
Before the research starts for a systems integrator, companies need to determine the scope of their automation project. Often, project engineering leaders don't know how to do that.
Without knowing the objective of their system, customers frequently will pick an integrator spending a great deal of time doing the company's work figuring out what it is they want to do. The result often is a change in the project's scope, implementation length and cost.
In such instances, the engineers responsible internally for the automation project may bring in systems integrators as consultants early in the process. Services could range from developing a functional specification to helping the customer understand their equipment that requires an upgrade. Sometimes customers just don't know what they want until they get the technical experts asking them the questions.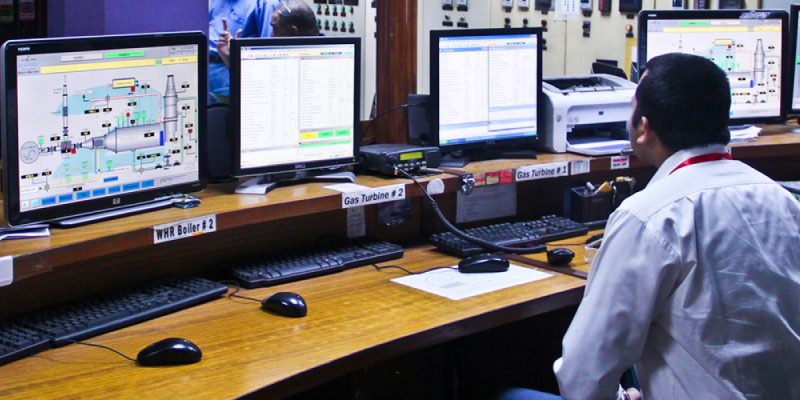 Upfront involvement from the integrator can help to eliminate costly mistakes on the back end. Facilities often will purchase individual components from separate vendors who claim that their systems are open. "Users think that just because there is a control system included that, miraculously, the different systems are going to communicate with one another. 'Open' doesn't mean that the subsystems are going to plug and play and work together."
In one instance, a client purchased a conveyor/machining cell from a provider who persuaded the client that their system did it all, and [the customer] was just wasting their money going through an integrator. Instead, the project went awry, prompting the customer to hire another stakeholder on a time and materials basis to fix the problems at a price that ended up being three times the cost of the original project budget.
Choosing an Integrator
Problems like these help illustrate the need for an automation systems integration partner. Finding the right one requires thorough evaluation at the outset. One of the biggest challenges facing customers, however, is figuring out who is a professional integrator.
Integrators recommend that customers ask basic questions upfront to determine the viability of the business. Initial questions include:
• How long have you been in business? (The more established a company is, the more likely they will be able to support the system in years to come.)
• Do you have licensed engineers on staff?
• What kind of employee turnover do you experience?
• As veteran engineers retire, do you bring in young engineers and equip them with proper skills?
Even after you locate a qualified integrator, let's keep considering the following factors:
Speak with recent customers to learn how the system integrator performed.
Companies can vet fairly quickly whether an integrator has done projects that are similar in size and technology. The true testing demo project to distinguish a good integrator from a bad one.
"The objective of doing a system integration project is to turn the keys over to the client so they can run it themselves. Although the integrator should be available to answer support questions, if the end user is constantly on the phone with the integrator, or the integrator is always on-site, that's a red flag."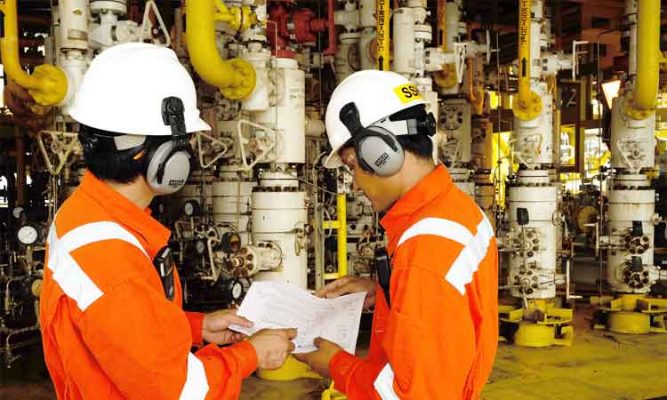 How will the integrator get to know your business?
A good integrator views itself as an extension of the customer's engineering group, not just another contractor. You only understand how a company works by spending time there and getting to know their processes.
This requires project leaders to commit to bringing the integrator up to speed. In some cases, "we know more about the facilities than some of the people working there do" — a value-add especially for companies with high turnover rate or undergoing change of ownership. Beware the integrator who over-promises. In an attempt to get a customer's business, some integrators will promise something that they cannot deliver. If the integrator is not asking you questions or is claiming that they have done everything before or saying something is easy, run away.
A good integrator also will not dismiss or ignore customers' questions, and admits when they do not have an immediate answer but are willing to figure it out.  And if the integrator is unable to provide a solution, he or she will suggest another firm who can help.
Find out who's responsible for subsystems. 
Although the goal of an integrator is to provide a turnkey automation system, established systems integrators recognize the need for third-party specialists when they don't have the time or capabilities in-house. Certain subsystems, including robotics, machine vision and motion control, may require their own integrators. The criteria for hiring a subsystem specialist are similar to selecting an overall automation systems integrator.
Is the integrator vendor-agnostic, or do they have exclusive partnerships? There are many integrators who work exclusively with one automation manufacturer's equipment. By doing so, they may "pigeonhole themselves into what's available in their single supplier's arsenal". The alternative is to work with an integrator who looks for what fits the customer's needs.
The recommendation is to use a vendor-neutral automation systems integrator "because you're going to have a lot of proprietary and disparate systems that need to be the right product for the enterprise long term."
Is the integrator certified?
Certifications from industry associations are designed to assure customers that the integrators demonstrate high levels of proficiency and expertise.
To earn certification from the Control System Integrators Association (CSIA), for example, member companies exceed 79 criteria and categories. They are system development lifecycle, project management and quality assurance management. For robotic system integration, certification from the Robotic Industries Association (RIA) helps ensure that the integrator has the knowledge to provide a system. This meets all of the safety requirements that are required to prevent injury.
Do I need to see the integrator's facility? 
Many modern automation systems can be integrated remotely. But if the integrator is designing and building something complex like a robotics welding system, it may be important for customers to see that a company has experienced people and the necessary equipment to get the project done in a timely manner.
Above all, automation systems integrators recommend that customers view integration as a partnership. As such, the relationship requires mature people on both sides who can look at what needs to be done and who can fill the gaps.
Powered by the Engineering Community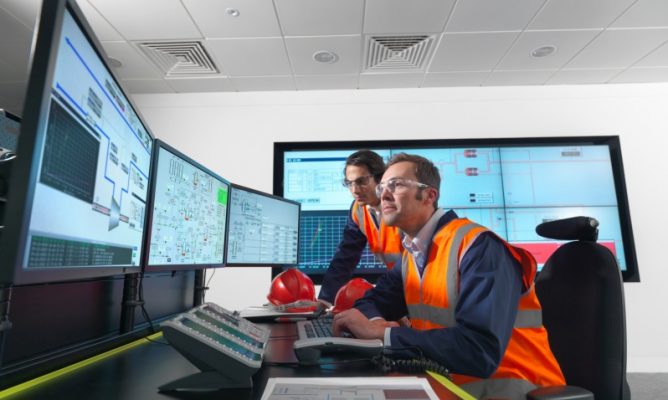 CTI SUPPLY – THE RIGHT INDUSTRIAL AUTOMATION SYSTEM INTEGRATOR
CTI SUPPLY built up a group of well-qualified senior engineering teams with a great number of in-house experts and PLC programmers in Vietnam. We are available to take on different projects in scale, even on short notice, and quickly ramp up by working as an extension of your internal team. Our vast experience allows us to offer custom and application specific training as an added benefit to our clients.
With over years of experience in high-tech machine programming, CTI SUPPLY's design team are able to simplify SCADA prototype process as our main package of your choice. We can also supply you with drawings and documentation for all your equipment builds.
Engineered Solutions | Custom Control Systems | Programming Services
During the current economic uncertainty, CTI SUPPLY is still open for business to offer our full offsite service globally.
Hotline: (+84) 91 190 1717, Email: info@ctisupply.vn