More than 60% of companies that outsource business services do so in Europe. Here are 7 factors that make outsourcing in Eastern Europe a savvy, cost-effective choice.
Today's business solutions are complex and often require highly skilled help. Hiring in-house can be prohibitively expensive, while offshore service providers may deliver more headaches than results.Outsourcing to Eastern Europe increasingly is popular for companies that find quality as top of mind.
According to Deloitte's Global Outsourcing Survey, 65% of companies that outsource do so in Europe. Central and Eastern Europe (CEE) provides access to both an affordable and highly skilled pool of labor. From Poland to Russia to the Baltic states, each nation in CEE excels at the in-demand skills of software programming and development.
For example, after opening a sprawling techno-park, Belarus acquired the title "The Silicon Valley of Eastern Europe." With growth and outside investment surging, vendors in this region offer varied benefits that make them appealing as quality digital partners.
Here are 7 factors to consider when deciding to outsource to Central or Eastern Europe:
Skilled talent pool

Growing labor market

English proficiency

Cultural similarities

Access to innovation

Nearshore proximity

Cost cutting
1. Skilled Talent Pool
The university system in CEE is robust, affordable, and specializes in skills such as engineering and science. The result is a growing labor force that's highly skilled in the areas of automation software development. This is a welcome change from the shortage of affordable designing and development workers in the U.S. and Western Europe.
The Economic Co-Operation and Development (OECD) shows that CEE doesn't lack for skills development. English is also widely spoken in the region and often mandatory.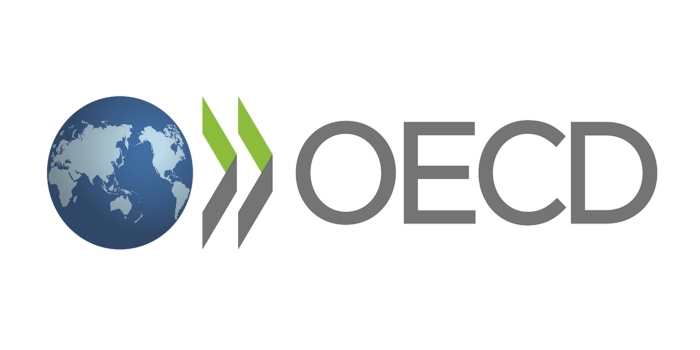 "The aspect of wanting more for less money is only part of the story. It's more important that we are getting the talent that is the best in the world."
2. Growing Labor Market
An expanding job market is the legacy of decades of quality education in CEE. Within these low-cost economies, labor costs are minimal, while skilled workers are plentiful. As a result, Poland, Bulgaria, and the Czech Republic as the best options for outsourcing in Europe. In fact, much of Romania's best talent is already contracted with companies like Huawei, Hewlett Packard, and Vodafone. The presence of international tech companies can make it difficult and costly to find the necessary talent.
When you search for outsourcing partners, remember the availability of talent and the size of the labor pool will affect the cost of hiring.
3. English Proficiency
Much can get lost in translation with offshore outsourcing partners. English is spoken widely in CEE, so you can expect the common language helps to ensure more efficient and effective vendor partnerships. Generally, the more central the CEE nation, the greater the familiarity with English. This means that English is less standard in Russia, Ukraine, and some Balkan countries.
When evaluating a potential partner, it's common to find a correlation between a lower price and a language barrier. Look for a partnership that allows a fluid workflow and minimal delays from misunderstandings.
4. Cultural Similarities
Partnerships with CEE vendors enjoy a cultural overlap. These countries share an adjacent history to the West, one marked by technological progress. A cultural affinity, shared language, and direct style of communication make it easier to reach an initial understanding and drive results. This alignment helps to streamline the workflow, improve vendor management, and reduce costly misunderstandings. In fact, CEE vendors may be more inclined to work collaboratively. The CEE team was more inquisitive and solution-oriented.
You can expect CEE vendors to be mindful of collaborative processes.
5. Access to Innovation
The potential for innovation is a key reason to outsource in CEE. Outsourcing innovation helps businesses increase quality (58%), lower the cost of delivery (44%), and improve the user experience (38%).
A hotbed of talent, CEE are the go-to for businesses seeking a competitive edge at cost. Overall, the region is home to the research and development centers of international tech companies like Dell, Microsoft, Boeing, and hundreds more.
6. Nearshore Convenience
The proximity of CEE eases day-to-day operations for all concerned. For businesses in Europe, CEE is a nearshore location. These companies can meet in real-time and work together as part of a collaborative process. Russia is just two hours ahead of London and one hour ahead of Germany. The low cost and ease of travel between countries helps facilitate a quality outcome.
For businesses in the U.S., Central Europe is six hours ahead of Eastern Standard Time and Russia is eight hours ahead. Sharing a workday cuts down on late-night meetings and smoothes the workflow. By comparison, India and other Asian countries are more than a full day ahead, which may impede productivity.
7. Cost Cutting
The average salary in CEE is low; yet, the quality of work isn't. As a result, outsourcing to CEE can save American businesses as much as 40%. Seen below, Accelerance shows the higher cost of in-house versus outsourced developers.
The average cost of a mid-level developer in the U.S. is $132 per hour, so outsourcing to regions with key skills can be essential to growth.
The average salary for developers and programming specialists varies by region, generally getting more expensive near the West. Below is the average pay rate per hour, per region, in CEE, according to Accelerance:
Eastern Europe: $25–35/hr
Central Europe: $54–64/hr
Balkans: $45/hr
The higher price tag is accompanied by reliable English proficiency and better-ranked educational systems. The length of engagement and tech stack can also impact the price. Avoid bottom-dollar hiring, as hiring below $25 per hour can return poor results.
Outsourcing to Eastern Europe
CEE allow businesses to outsource high-level work and cut costs without sacrificing quality. The talent pool in CEE is deep, well-educated, and growing. Linguistic and cultural affinities help to make this region a clear choice for those keen on quality over quantity.
---
Source: This article was originally published on The Manifest by Ian Heinig.
CTI SUPPLY – THE RIGHT INDUSTRIAL AUTOMATION SYSTEM INTEGRATOR
CTI SUPPLY built up a group of well-qualified senior engineering teams with a great number of in-house experts and PLC programmers in Vietnam. We are available to take on different projects in scale, even on short notice, and quickly ramp up by working as an extension of your internal team. Our vast experience allows us to offer custom and application specific training as an added benefit to our clients.
With over years of experience in high-tech machine programming, CTI SUPPLY's design team are able to simplify SCADA prototype process as our main package of your choice. We can also supply you with drawings and documentation for all your equipment builds.
Engineered Solutions | Custom Control Systems | Programming Services
During the current economic uncertainty, CTI SUPPLY is still open for business to offer our full offsite service globally.
Hotline: (+84) 91 190 1717, Email: info@ctisupply.vn