Once the old programs are no longer available, our job therefore is a complete redesign for the system.
As a verified system integrator in the development and installation of custom control and automation systems, CTI SUPPLY fulfils the customers with a wide range of requirements achieve enhanced productivity and throughput. PLCs and HMI play an integral role in control systems. As a result, the industry is constantly upgrading and updating to provide a greater level of efficiency and flexibility. The type of upgrade highlighted here is typical and is a common project type for our team.
Waste Water Treatment Plant's SCADA Improvement
Looking back on the client, who is involved in waste water treatment automation solutions, needed to upgrade a package hereof CTI SUPPLY implemented the SCADA improvement project. Technically, the system controls the process to treat waste water through filtering and adding polymer. Due to the outdated SCADA system in the plant, we began with upgrade of the HMI and PLC applied Maple Systems and Schneider respectively. The engineering team also sourced the motion hardware, sized the motor/amplifiers and selected an HMI that provided the easiest operation of the system.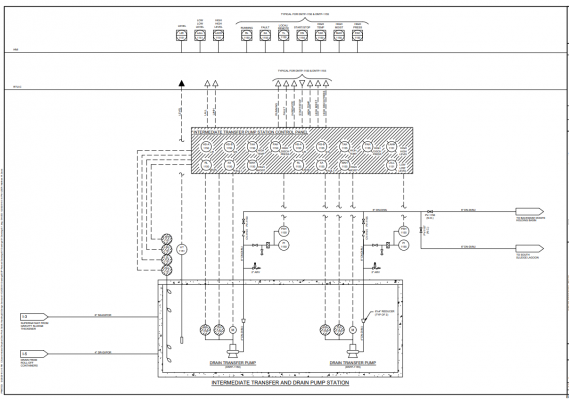 Schneider Platform and Maple Systems selected to HMI and PLC Upgrade
Schneider software give out the plant network a quick and easy boost Upgrade to the latest networking solutions of Ethernet and Factory Cast HMI, or maintain your existing Modbus™ +, adding a Modbus + proxy that will maintain connectivity to other PLC and HMI/SCADA without extra reprogramming.
Maple Systems
Maple Systems Basic HMIs offer a great solution for organizations focused on cost-driven and OEM-related projects. Basic HMIs are a great option for OEMs and end users looking for basic machine control that doesn't require UL or other enhanced software features offered by Advanced HMIs.
With hardware features comparable to Maple's Advanced HMIs, the Basic HMI series is a cost-effective way for companies to upgrade their machines.
Basic Data Handling and Display
Basic HMIs offer the ability to display data in several formats. PLC register content can be displayed in numeric or ASCII format and can send data to the PLC using these formats. Bits in the PLC can be displayed as buttons or lamps. Colors can be chosen in the configuration software. The Basic HMI series can also display bar graphs, trend graphs, and analog meters and gauges. This allows for the display of speed, pressure, and temperature in a visual format the operator quickly understands.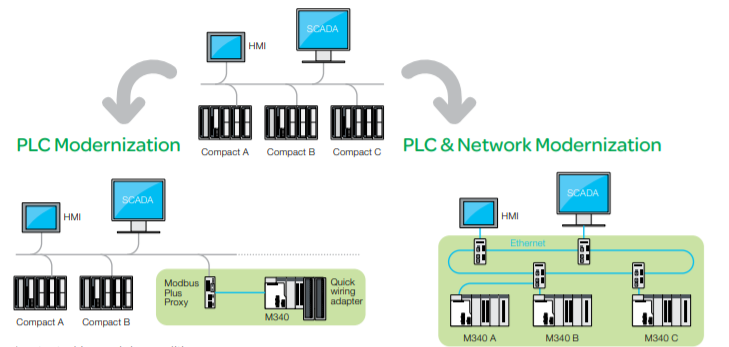 Simple Security
Maple's HMI configuration software can secure project files to prevent unauthorized program changes. Basic security accounts can also be created within the program to prevent unauthorized access to password protected screens or objects.
Protocols
Maple's HMI configuration software possesses all of the communication drivers you need. Unlimited tags and multiple protocols are supported at no extra cost, with no fees for runtime licenses. Maple HMIs support almost 300 controllers, including:
Allen-Bradley • Siemens • Mitsubishi • Omron • GE • Emerson • Modbus • Koyo • Yaskawa
Highlights – The Systematic Structure after Completed Upgrade
The working principle of this system: waste water is pumped into Sludge Thickener, then partially filter water is pumped into Mixer in Thickened Sludge Station, solid waste flows through the Drain Pump Station. Polymer is pumped and mixed with water into Polymer Activation Unit then Polymer Feed. Polymer mix is added to Thickened Sludge's Mixer and finally to Run-off container.
The system comprised of approx. 120 I/O's, 12 Pumps, 3 Mixers, 9 Tanks, 4 Flow Meters, 6 Inverters, and 7 Level Transmitters
Our engineers created the HMI diagram complying with the specifications provided by the client and with reference to the layout in the P&ID. The HMI screens show the components in the systems and their operations, as well as conditions. Process parameters are also displayed as requirement. Furthermore, table and trends are included for better visualization of historical data. The HMI screen displayed necessary controls and settings for the components and processes as requested by the customer.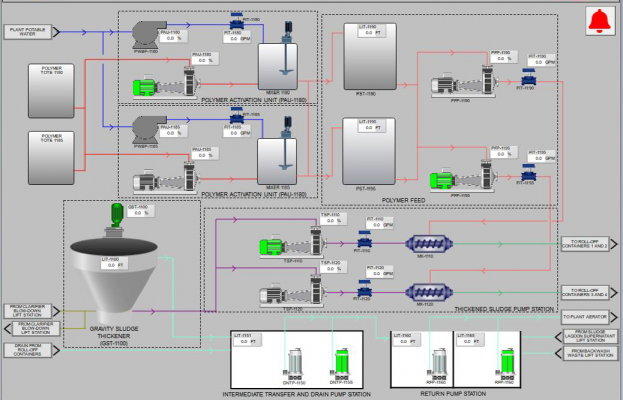 The SCADA system included flow PID control for the Mixer, level control and flow control for the water tanks as main process parameters. The PLC program ensure the controls to keep the water flow, sludge level, polymer pumps working correctly, and to detect system errors.
The program development portion of this project was extensive. The team programmed for motion and parameterization for various product sizes that would be processed through the system. Before implementation, all of the program was desk checked for all of the motion and interface.
Once all of the hardware was in place, system checkout began with a comprehensive operational check of all systems, including the I/O, motors, and all other related components. The entire system, including the PLCs, operator screens, SOC's, recipes, and more, were then thoroughly debugged. We then trained the customer's supporting engineers on code maintenance and on the use of the operator's screens.
Outcomes
During the project, CTI SUPPLY programmers joined the customer to perform the remote Factory Acceptance Test, preparations and the Site Acceptance Test. One of the important preparations is to create a detail Test Protocol showing every single function test that must be done and the strategy to perform the test. The Test Protocol and the Acceptance Tests were well prepared, confirmed and accepted by our customer.
The project awarded to us by the customer's strict approval because of extensive experience and knowledge in water control systems. This includes a deep understanding of hardware and overall system parameters as well as a high level of PLC programming expertise.
In the end of the project, the customer was very pleased with the outcome; not only did we leave them with a complete modernized system that was much more efficient in every aspect, but we did it with a very quick turnover. As a great result, they have since awarded us a number of other projects to take over accordingly.
CTI SUPPLY – Automation System Integrator
As an automation integrator, CTI SUPPLY engineers have been certified to design, program and install PLC, SCADA, HMI automation systems. Our team comprises of well-qualified senior engineers with vast experience in Siemens, Rockwell Automation, Schneider Electric, Honeywell  and Yokogawa to name a few. Our team has extensive hands-on experience in high-tech machine, electrical and automation system programming for multinational corporations, high-tech automated manufacturing plants, water and wastewater treatment plants and the oil and gas industry, Furthermore, CTI SUPPLY team has experience with Factory Acceptance Test and Site Acceptance Test.
ALLEN BRADLEY/ROCKWELL AUTOMATION
SIEMENS
MITSUBISHI
SCHNEIDER ELECTRIC
BECKHOFF
OMRON
Are you looking for a system integrator with lower expense on programming cost and better service? Contact us.