How Should Vendors Handle Service Issues With Machine Builders' Customers? Service often is a point of contention between OEM machine builders and their vendors. Besides the usual haggling between a vendor and a customer, there's the added complication of a third party, namely the OEM's customer.
Should the vendor primarily support the OEM or the customer? How Should Vendors Handle Service Issues With Machine Builders' Customers? Some OEMs want all issues concerning customer systems to go through them. This allows the OEM to maintain a strong relationship with the customer and supports OEM efforts to sell service contracts.
Handle Service Issues with Machine Builders
It also allows the OEM to diagnose the problem first and ascertain whether it's a product problem or a design issue. If it's a product problem, the OEM can work with the vendor to get the product fixed or replaced. If the OEM sees that many of its customers are having a problem with the same vendor product, then they can approach the vendor for resolution.
If the OEM determines that its design is faulty, as opposed to a vendor product defect, then not only can they react to fix the customer's system, but they also can proactively correct the issue on all existing and new systems of the same type.
There are other OEMs who would rather their customers contact the vendor first. They have the vendor or the customer contact them as needed. In fact, many OEMs choose to use a particular vendor specifically because that vendor can provide local support to the customer base.
How Would Vendors Support Machine Builder's Customer
Local vendor support first, with OEM assistance as a backup, is much less expensive than having the customer immediately turn to the OEM in every instance.
But when OEM customers use the vendor-first route, other issues arise, namely the vendor warranty. Does the warranty start when the machine builder buys the product? Or does it begin when the machine user puts the product into service? Some vendors say 18 months after purchase or 12 months after in-service date, whichever comes first. Other vendors give more leeway, but in either case it can be difficult to determine the in-service date.
Whether the OEM prefers its customers to come to them or to the vendor first, it's important that the vendors are aware of, agree with and support the decision.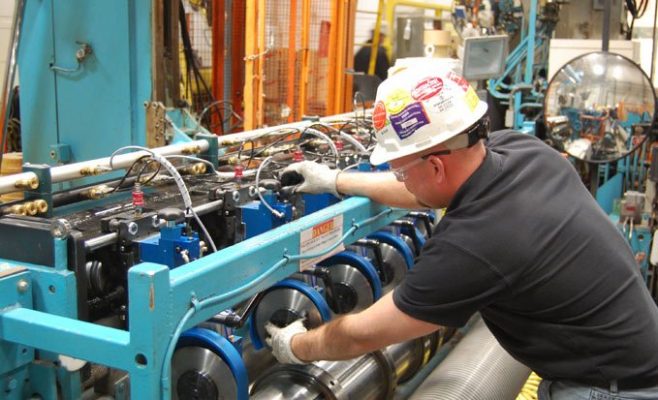 Solutions
Once that decision is made and implemented. The main remaining point of contention probably is determining when product support turns into application assistance.
In theory, vendors provide free product support to their customers within the warranty period when vendors handle service issues with OEMs' customers. All application assistance is supposed to be a chargeable service, but this isn't how things are done in practice.
The first problem for vendors and OEMs alike is drawing the line between product support and application assistance. This is a gray area that often turns out to be a judgment call, especially when vendors are dealing with OEMs.
OEMs generally have continuing requirements to purchase the same products over and over. OEMs also are very hesitant to switch from one product to another when they find something that works. These two factors make OEM accounts very attractive to vendors. Thus, it can make good business sense to offer extensive free application assistance in order to win and keep OEM business.
Conversely, OEMs have to decide how much application assistance they really need. Since it lets the vendor do too much work prior to the sale can unduly influence purchasing decisions. The better approach for the OEM is to maintain a high level of internal technical competence, using application assistance only as needed.
Conclusion
OEMs always must be aware that the vendor willing to offer the most free application assistance when vendors handle service issues with OEMs' customers. This might not be the best vendor in terms of product performance, pricing and after-sales support. For example, a vendor may provide great local support to an OEM. But they do not have the capability to provide the same level of service to the OEM's customers.
Vendors that provide extensive and free application assistance often make good partners. But the exceptions prove the rule and can result in costly lessons for the unwary OEM.
Source: Controldesign
CTI SUPPLY – THE RIGHT INDUSTRIAL AUTOMATION SYSTEM INTEGRATOR
CTI SUPPLY built up a group of well-qualified senior engineering teams with a great number of in-house experts and PLC programmers in Vietnam. We are available to take on different projects in scale, even on short notice, and quickly ramp up by working as an extension of your internal team. Our vast experience allows us to offer custom and application specific training as an added benefit to our clients.
With over years of experience in high-tech machine programming, CTI SUPPLY's design team are able to simplify SCADA prototype process as our main package of your choice. We can also supply you with drawings and documentation for all your equipment builds from machine builders.
Engineered Solutions | Custom Control Systems | Programming Services
During the current economic uncertainty, CTI SUPPLY is still open for business to offer our full offsite service globally.
Hotline: (+84) 91 190 1717, Email: info@ctisupply.vn