Automated assembly machinery is an excellent choice for many businesses. It streamlines production and allows you to mass-produce in a short amount of time. Assembly machines are carefully calibrated for the fastest and most accurate job. That's why last-minute modifications lead to poor performance, equipment failure, and frustration from employees and management. Unscheduled shutdowns result in significant costs related to lost productivity and temporary emergency work.
To help avoid these problems, we developed a checklist of recommendations to follow for the maintenance of your automatic equipment.
Maintenance for Automated Assembly Machine    

         
High precision assembly machines are used to put complicated parts together under strict requirements. These machines with multiple processing steps and functions include inspection, handling, transporting and most importantly assembling.
These machines or lines need to be kept well-maintained in order to have production run continuously without error, reduce creating defects and cut down production cost to the lowest. It is essential for engineers to acquaint with the equipment to define the most suitable maintenance procedure. In particular, there are several points to take notices when it comes to the automated assembly machinery maintenance.
Steps to do
First, systems do not typically break down instantly. Before the failure, they will show signs of trouble and slowing. Routine checks ensure that small problems are fixed before they get bigger and more expensive. If you notice sluggish or improper behavior from your automated assembly machine, you should not hesitate to reach out for an evaluation.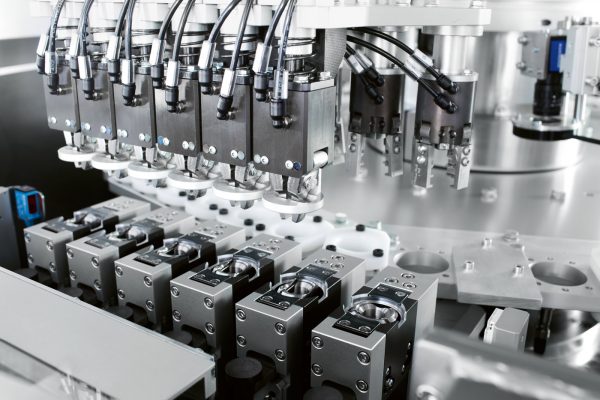 All machines that have moving parts are bound to slow down or break with extended use. Despite the high-tech nature of automated assembly systems, they are prone to failure if you do not take care of them. What would it mean for your businesses if your system was down for repair? Let us go over the top tips.
Check warning signs of wears and tears, especially on frequent movement parts. These parts must be often lubricated, and when worn-out need to be replaced on-time. Frequent and correct lubrication keeps these parts longer lasting and running smoothly. Replacement is necessary when the dimension of these parts is no longer in tolerance.
Inspect conditions of electronic equipment such as cables, control system's hardware and do back-up the programs.
Some components are not easily inspected without disassembling e.g sensors, pneumatic valve, switches, actuated system, etc. The maintenance operator is supposed to take a test to find out if these components perform correctly or not.
Inspect positions of mechanical parts. Precision is key point in an automated assembly machine since misalignment could cause products' damages and machine's parts. Operational production with high volume will drift parts from original position, and therefore the technician has to perform regular realignment.
For systems that has Artificial Inspection system, extra care must be taken when the equipment such as cameras, lenses, and sensors handled. The lenses must be cleaned and lightened to be inspected regularly for the best result of inspection. After the technical team gets maintenance activities done, a re-assessment procedure is required to ensure that the Inspection system performs correctly as rule.
Safety functions needs to be tested if their performance is good or not. Safety system doesn't trigger often, but it is critical it does when necessary.
Technical Training
Implement proper training – All employees who use the machinery must be trained on how to use the system. Proper training ensures the safety of your employees and the longevity of your equipment. When employees are trained, they can recognize warning signs of wear and tear immediately. If an issue goes on unrecognized, it's more likely for a small problem to become a big one.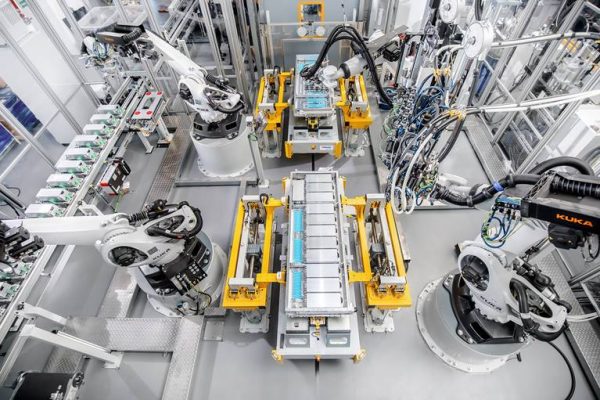 Understand the pressure points – Certain parts of the system receive more pressure points than others. Recognize these pressure points to understand which areas require the most maintenance.
Spare parts
Spare parts for these machines should be well planned and available in stocks. Critical parts in stock are viral in case of sudden breakdown, and spare parts to replace could minimize the machine downtime.
Have additional parts on hand – It's always a good idea to have extra spare parts to ensure you're equipped for a quick fix if something breaks. The best parts to stock up on are as follows:
Cylinders
Connectors
Couplings
Fluids
Sensors
Even when systems are running optimally, they can still use a little thin-layer chromatography (TLC). Parts can be oiled, bolts can be tightened, and electrical connections get reinforced. To keep your system running at peak performance, you need to keep your system well-maintained.
Maintenance Schedule
Set up a schedule – Have routine inspections scheduled to ensure your systems are correctly running. Ensure your calendar is current, and it's available for all those who operate the machinery. A schedule ensures inspections don't occur in the middle of a job or project.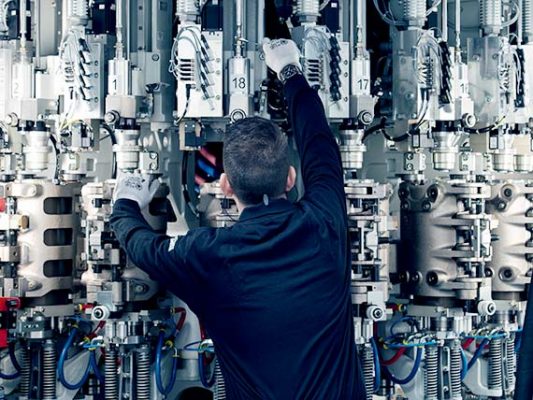 Regular Maintenance is important for certain. Thus, an accurate maintenance schedule set up to avoid time-consuming, adding too much downtime, workload and operational cost. Besides that, incorrect maintenance performance causes more arising problems for the machines, even the entire production line.
Benefits of Automated Assembly Machine Maintenance
From small shops to large organizations, most businesses can benefit from automated assembly machines. Automation is the future of business. Adding automated assembly machinery to your production provides a considerable advantage to those that do not have automation.
When considering budgetary or production needs, it's important for company leadership to realize the benefits of regular preventative maintenance checks. Regularly scheduled preventative maintenance can save money by increasing the lifetime of your automated equipment and addressing equipment needs before resulting in unanticipated downtime, as well as maintain consistent product quality by ensuring the machine is running smoothly.
CTI SUPPLY – MAINTENANCE TECHNICAL SUPPORT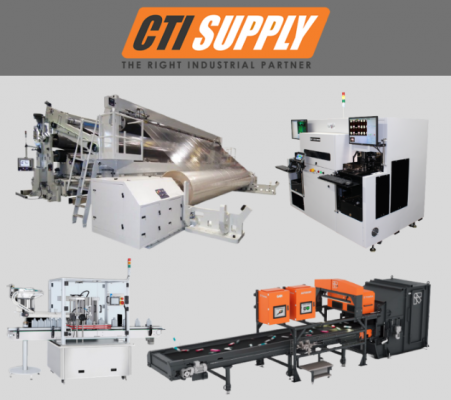 CTI SUPPLY maintenance engineers at the on-site manufacturing plant ready to handle and resolve technical issues of industrial production lines. In particular, the unit provides a variety of maintenance and repair services as followings:
Electrical automation system applied with PLC/SCADA/HMI Foundation

Food processing and packaging system

Automated assembly system
Semi-Automatic to Fully Automatic equipment

Multiple Hydraulic and pneumatic systems

Automatic conveyor system

Pressing, Fine Blanking, Rolling, Cutting, Bending Machine
Hardening and Tempering Furnace system
CTI SUPPLY improves the profitability for clients by performing different scope of installation, commissioning and maintenance services under OEM's instruction at the customer's site. The scope of activities is diverse, our team experienced with many years of designing, programming and maintaining machinery in the oil and gas industry and large European manufacturing plants in Vietnam. In particular, we plays the role as local technical support on site for customers under OEM authorization with in-time flexibility and activeness.
Are you looking for an automated assembly system maintenance team? Contact us.