Industrial manufacturers strive for minimizing production line downtime, which is why it's essential to improve your SMT line productivity with preventative maintenance strategies. CTI SUPPLY hereby points out the importance of SMT line equipment preventive maintenance. In order to improve the overall equipment efficiency and reduce maintenance costs, regular maintenance and repair of SMT equipment is required.
Why does SMT Line Equipment Maintenance matter to the overall manufacture? 
It is the goal of every SMT production line we know to avoid equipment failure by any means necessary. Any machine failure on the line is wasting precious time and money. The best way to ensure a higher mean time between failure (MTBF) is to schedule and perform routine preventive maintenance to identify and fix problems before production is affected.
During a period of economic downturn, it may be tempting to avoid preventative maintenance downtime to keep production running and income pouring in. However, in our experience, that leads to costly repairs, equipment replacement, and a line that is out of service for a much longer time than any maintenance would have caused.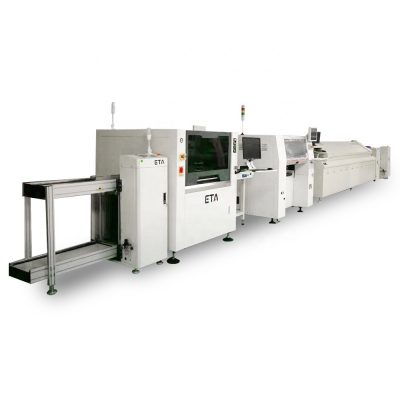 Creating an SMT line equipment maintenance checklist is one way to stay on top of routine and preventative maintenance tasks. We suggest taking things a step further and keeping meticulous service logs for each piece of equipment on your PCB assembly line. If you keep accurate records, you will eventually see patterns and be able to address problems before they happen.
If you know you typically get 1200 hours of production time from your flying probe tester before it needs maintenance, you can plan for that SMT line equipment maintenance and keep your manufacturing running smoothly.
Common Failures
Electrical failures are common in SMT equipment lines due to heat stress, especially when turning equipment on and off frequently. Being aware of the effects of this simple act is a form of preventative maintenance that can decrease the frequency of many common problems. Many electrical components may experience failure from thermal stress.
Power Supplies
Resistors
Fuses & Coils
Transformers
Relay Contacts
Cables & Plugs
Common Tasks for SMT Line Equipment Maintenance
Used SMT pick and place machines are one piece of equipment in the production line that can cause errors on the line if regular maintenance is not performed. They require regular cleaning, especially for nozzles. Poorly maintained nozzles can lead to picking up the wrong components, misplacing components, and even flipped components. All of this leads to eventual board failure.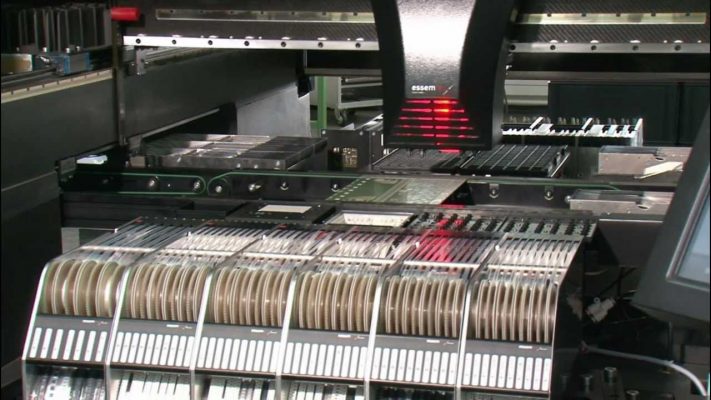 SMT line machine maintenance is essential for every piece of equipment, from screen printers to wave solder machinery and reflow ovens. It's always worth a small amount of downtime.
Inspect & clean regularly
Clean & replace nozzles
Maintain & repair exhaust fans
Repair or replace electrical components
Check cooling systems & fans
Remove excess solder paste deposits
Replace perishable parts as needed
General Procedure of SMT Line Equipment Maintenance 
Routine maintenance
Clean the surface of the equipment every day
Automatically warm up for at least 20 minutes every day before production
Check whether the moving parts of the SMT pick and place machine are in good connection and whether the screws are loose
Clean the surface of each sensor
Add lubricating oil to maintain active parts every week
Check whether the suction nozzles of SMT pick and place machines are clogged and add liquid oil
Clean laser head and camera lens.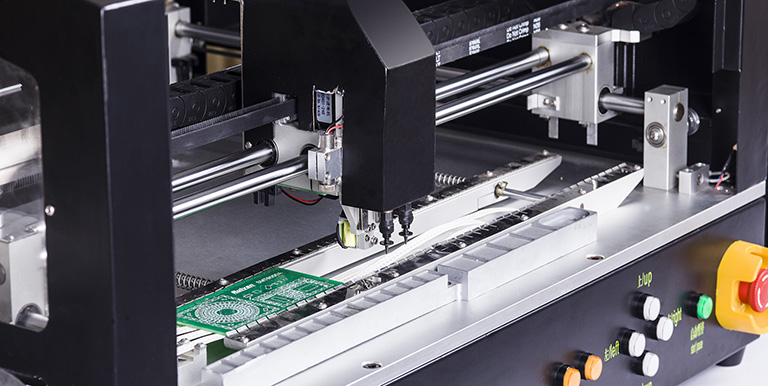 Monthly maintenance
Clean the machine head and replace the lubricant on the movable shaft
Clean the dirt on the moving parts. Replace the lubricant on the X and Y axes
Check whether the grounding wire is in good connection
It is an annual inspection to check whether the power connection with the electrical box is good. Check the wear of devices of equipment and replace it for repair.
Main categories of SMT Line Equipment Maintenance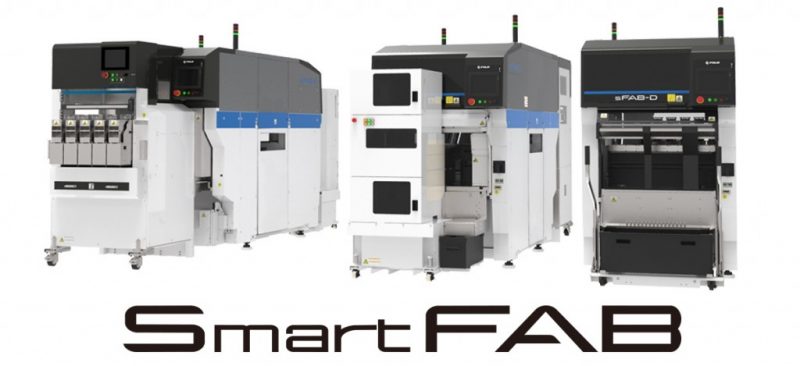 For the printing press offset, continuous printing welding, screen cleaning is not clean, PCB camera imaging blur and other issues to improve the maintenance of the printing press lubrication, as follows:
X-axis and Y-axis screw oiling and lubrication ensure the equipment's running accuracy and reduce the wear of vulnerable parts.
Camera split maintenance: Wipe and calibrate the convex lens of the glass sheet light source.
Dust removal and cleaning of the equipment's main box and body
Lubricate and smooth the plywood cylinder and wiping cylinder, and clean the workbench to ensure the flatness of the printing platform.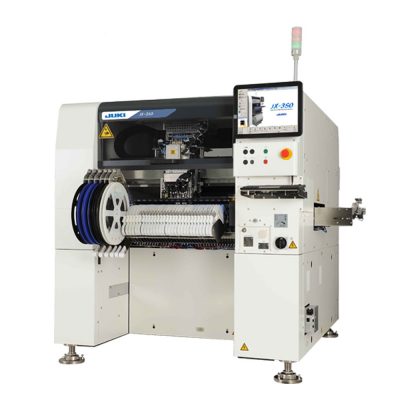 Move the lens, clean the dust and residue on the lens, re-calibrate to improve the accuracy of material identification.
Disassembly and cleaning of the board of the equipment theme, clean the dust of the driver's main board image card, vacuum pump and cooling fan with air gun.
Replacement of X-axis and Y-axis screw oil-filled track movable wheel bearings and replacement of aging belts ensure smooth transportation of PCB boards.
Clean the suction nozzle. Perform ultrasonic cleaning on the hold, replace the filter cotton, and check the reflector and blockage of the suction nozzle with a microscope.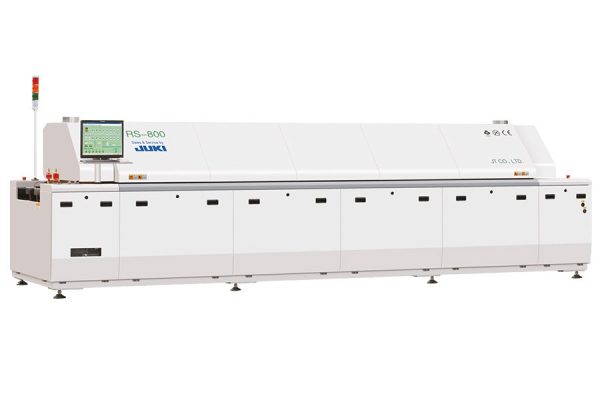 The rosin flux in the furnace is cleaned to ensure the smoothness of the blower and to prevent the occurrence of poor oil dripping from the equipment.
Clean up the greasy dirt on the chain and inject new high-temperature chain oil to ensure smooth transportation.
Replace the filter of the exhaust air inlet and outlet.
Above are the maintenance summary of SMT pick and place machines in different periods. In order to make our equipment output with high efficiency and high quality, we must make the maintenance work in place.
CTI SUPPLY – Maintenance Technical Support
CTI SUPPLY maintenance engineers at the on-site manufacturing plant ready to handle and resolve technical issues of industrial production lines. In particular, the unit provides a variety of maintenance and repair services as followings:
Electrical automation system applied with PLC/SCADA/HMI Foundation

Food processing and packaging system

Automated assembly system
Semi-Automatic to Fully Automatic equipment

Multiple Hydraulic and pneumatic systems

Automatic conveyor system

Pressing, Fine Blanking, Rolling, Cutting, Bending Machine
Hardening and Tempering Furnace system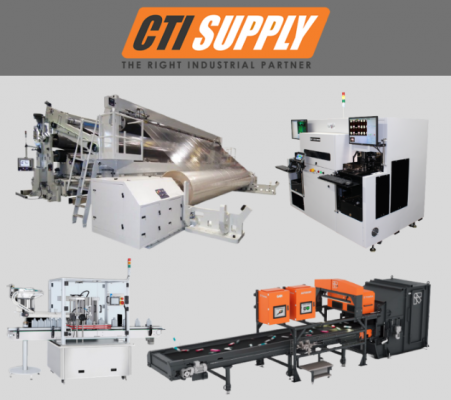 CTI SUPPLY improves the profitability for clients by performing different scope of installation, commissioning and maintenance services under OEM's instruction at the customer's site. The scope of activities is diverse, our team experienced with many years of designing, programming and maintaining machinery in the oil and gas industry and large European manufacturing plants in Vietnam. In particular, we plays the role as local technical support on site for customers under OEM authorization with in-time flexibility and activeness.
Are you looking for a SMT Line system maintenance team? Contact us.