Using data from sensors and special mathematical algorithms, SIWA solution monitors your plant and indicates leaks. It optimizes the efficiency of pumps, aerators and compressors and controls waste water flows – resulting in increased cost and energy efficiency.  SIWA Water Management is a comprehensive solution comprising an automation system (PCS 7), data analysis software, water meters (e.g. MAG 8000) and services. Intelligent data processing and algorithms for machine learning produce precise analyses and enable optimization for increased efficiency and safety. Integrated into the SIMATIC PCS 7 process control system, this leads to reliable prognoses and improvements on all levels.
Specifically at the field level, Siemens can offer solutions for improving efficiencies and saving on the "cost of water". Leak detection technology offered in Siemens flow meters allows municipalities to promptly and accurately locate leaks or breaks. In addition, efficient pumping algorithms built into Siemens pump controllers allow implementation of economy pumping routines.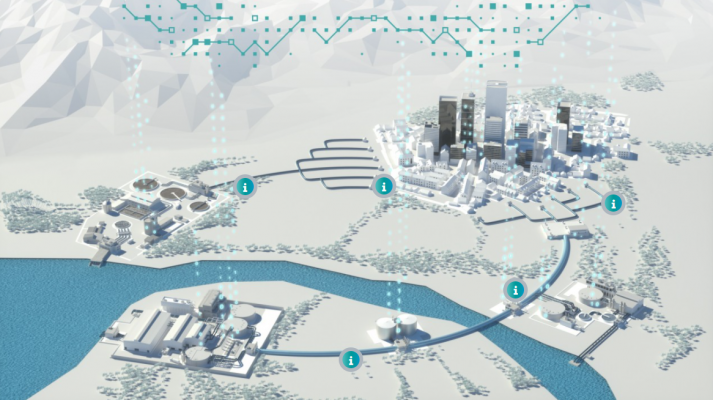 In the market-specific solutions, SIWA focused on the digitalization of water and waste water plants. The solutions on display will cover the entire life cycle of plants – from planning through to operation and maintenance, helping to sustainably reduce energy consumption and lower the overall costs. Companies and municipalities are increasing both the efficiency and security of supply by, for example, planning, simulating and optimizing plants and processes using a digital twin. Innovations include new hardware concepts and industry-specific modules for the Simatic PCS 7 process control system, as well as automation over the TIA Portal using Simatic S7-1200 and S7-1500 and cloud-based solutions for the optimized use of pumps.
A digital twin of the real plant provides users with significant advantages over the entire life cycle of the plant. Siemens will be illustrating this with its main exhibit "From Integrated Engineering to Integrated Operations" demonstrating the integration of processes, operations and information across the plant's entire life cycle: Comos engineering software, the latest version 9.0 of Simatic PCS 7, and the Simit simulation software. The latter enables virtual plant commissioning and operator training, enabling faster and error-free commissioning.
Comos innovations will be also showcased, such as pre-configured sample solutions for the water industry covering all engineering, electrotechnical and automation aspects and the integration of technological and geographical information into digital maps. A comprehensive device management (based on a modern IT infrastructure with "Comos as a Service") will also be on display.
Tailored scalable automation solutions
Siemens offers pre-configured sample solutions (engineering templates) for Simatic PCS 7 and WinCC specifically for the water industry covering electrification, automation and drive systems. The templates include all functions required for control and regulation, including ergonomic visualization and operation. The scalable automation solutions can be adapted and adjusted to fit all needs: From TIA Portal for small and autonomous stations through to the WinCC SCADA system for distributed and heterogeneous water networks and complex plants using the Simatic PCS 7 process control system. This helps to significantly reduce the costs of plant engineering, operations and maintenance over the entire life cycle.
New data-based possibilities to optimize operations
Data networking can make processes more efficient and reduce costs in operations as well. Here, Siemens offers smart solutions: SIWA Leak and SIWA LeakControl help detect insidious leaks in water pipelines and networks. This solution supplements existing control systems and continuously supplies operators with information on the current status of the water pipes, providing them with a detailed data basis for making informed decisions on suitable action to be taken in the event of a leak. The SIWA Optim app, which will be also available as a MindSphere solution, will support staff in creating and optimizing pump and valve schedules for water supply networks helping to reduce energy consumption and costs by up to 15% whilst safeguarding the supply at the same time.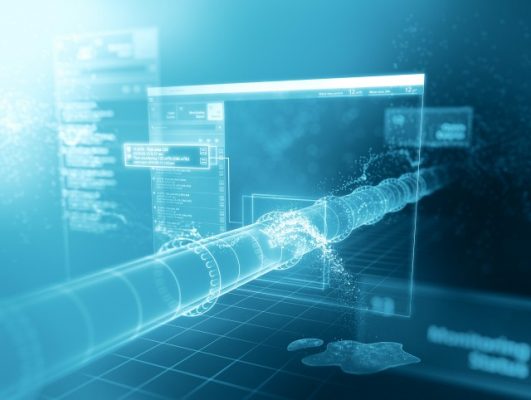 Transparency with SIWA comprehensive energy management
Siemens' comprehensive energy management systems provide a holistic solution for the optimized utilization of resources which also help to identify potential savings in the overall operations. With Simatic Energy Management, Siemens provides an extensive ISO 50001 certified, scalable product and solution portfolio which helps to sustainably increase efficiency – from energy data capture at field level to business-wide energy analysis at management level.
Industrial security for critical infrastructures
Security plays a vital role in water supply systems as it constitutes a critical infrastructure. To protect industrial plants against cyber-attacks, Siemens offers its "Defense in Depth" concept. Industrial Security Services support early detection of potential vulnerability and threats. Together with the customer, Siemens then implements proactive measures of system hardening, anti-virus management, and network segmentation for long-term plant protection.
The Automation Firewall range serves to protect industrial plants by implementing special protective mechanisms for Simatic PCS 7 and Simatic WinCC. The Sinema Remote Connect management platform helps users to obtain convenient and secured remote access to widely distributed plants, stations or remote control centers. As early as in the design and development stages of products and systems, Siemens attaches utmost importance to IT security (including certification of compliance with, for example IEC 62443 and ISO 27001).
Industrial communication as a basis for digitalization solutions
SIWA will also be showcasing its extensive portfolio for industrial and robust communication. The compact and energy-saving remote control centers from the Simatic-RTU3000C range are used in, for example, applications without local power supply. With its comprehensive offering of modular remote control centers, substations can be adapted and scaled to meet the various requirements and integrated into heterogeneous automation environments.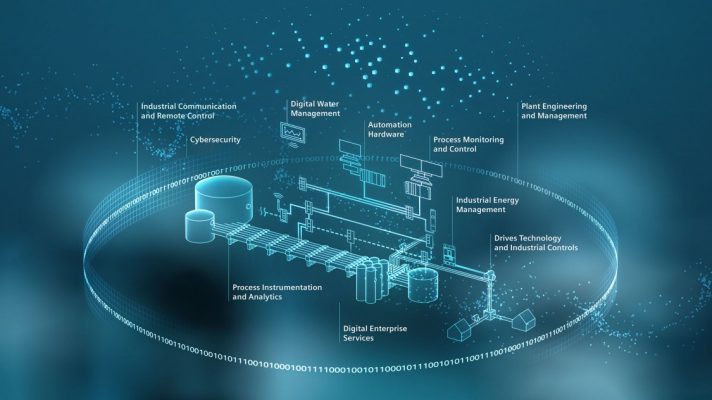 New perspectives in field device connections – Plug-and-Produce
With its Simatic CFU (Compact Field Unit) field distributor installed closely to the process, Siemens has laid the foundation for digitalizing industrial plants in the water industry at the field level. Connected devices are automatically addressed. This novel implementation of Profibus and Profinet concepts combines the simplicity of point-to-point wiring with the scalability of digital field buses.
SIWA Process instrumentation
An industrial water model on display at the fair, which is entirely integrated into Simatic PCS 7, demonstrates a wide range of process instrumentation solutions and the seamless integration into the complete control system. Also on view will be such devices as the Sitrans FST020: With its Sitrans FSS200 clamp-on sensors, the powerful measuring transducer forms a digital flow metering system, measuring virtually any liquid with a consistently high accuracy of one per cent of the flow velocity. The battery-powered Sitrans F M MAG 8000 flow meter can be fitted almost anywhere without compromising accuracy or performance. The battery-powered device meets legal metrology requirements in accordance with water meter standards MID and OIML R49. It is specifically designed for autonomous water applications such as water intake, distribution, consumption billing and irrigation.
SIWA Services for higher efficiency in commissioning and maintenance
Service activities such as commissioning and maintaining field devices can be supported by modern communication media through remote access. In addition to maintaining the hardware platform, the life cycle costs of a process control system are determined to a significant degree by the maintenance and upkeep of the installed software components. Innovative concepts such as "Simatic Virtualization as a Service" help customers to reduce their capital expenditure on hardware considerably as well as spending on service and administration. Moreover, a central software and system administration makes for simpler implementation of security-related measures.
Case Studies
Intelligent Sewer Control at the Erftverband utility – Erftverband, Germany
Significant reduction of relief discharge amount by up to 85 % for single rainstorms
Improved plant operation and considerable reduction of drainage times for the basins
Flood prevention and sustainable water protection
Digital Solutions for clean water – Wastewater Association Zirl, Austria
Modernization of the wastewater plants with ca. 3 million m3

without operation interruption

Operational safety due to redundant SCADA system
Integrated Maintenance Management System with COMOS MRO
Digital Twin Flowing Smoothly – Acciona Agua, Worldwide EPC
Consistent data model from engineering to operations saves time and costs
Early detection and eliminition of failures thanks to virtual commissioning
Faster and cost-efficient commissioning of the plants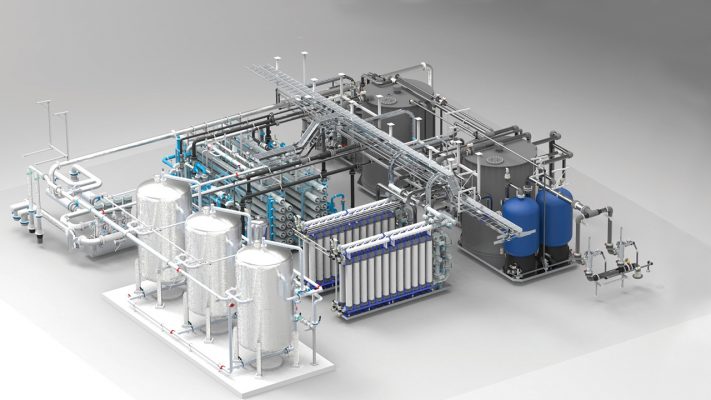 CTI SUPPLY – Automation System Integrator
As an automation integrator, CTI SUPPLY engineers have been certified to design, program and install PLC, SCADA, HMI automation systems. Our team comprises of well-qualified senior engineers with vast experience in Siemens, Rockwell Automation, Schneider Electric, Honeywell  and Yokogawa to name a few. Our team has extensive hands-on experience in high-tech machine, electrical and automation system programming for multinational corporations, high-tech automated manufacturing plants, water and wastewater treatment plants and the oil and gas industry, Furthermore, CTI SUPPLY team has experience with Factory Acceptance Test and Site Acceptance Test.
ALLEN BRADLEY/ROCKWELL AUTOMATION
SIEMENS
MITSUBISHI
SCHNEIDER ELECTRIC
BECKHOFF
OMRON
Are you looking for a system integrator with lower expense on programming cost and better service? Contact us.