At the end of September 2020, the trusted Siemens SIMATIC S5 will reach its end of life. So, where does that leave the many production lines relying on this great piece of equipment? The good news is, Siemens S5 support is still available. Here is a novel, easy way to get the best out of your Siemens S5 post-September 2020 and ensure it will keep churning for years to come.
On 30 September 2020, the Siemens SIMATIC S5 is set to reach its end of life. From that date onward, companies relying on this great piece of equipment will have to find alternative ways to maintain, service, and repair it as the manufacturer will no longer provide support. But what does this mean for production lines reliant on the Siemens S5?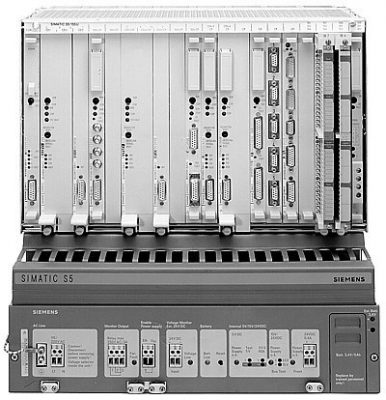 For its part, Siemens will stop offering spare parts or repairs on the 1 October, leaving the entire series (excluding 6ES5980-0DA11, 6ES5980-0AE11, 6ES5980-0MA11, 6ES5980-0NC11, and 6EW1000-7AA) out in the cold. Spare parts will become difficult to source resulting in significant downtime for manufacturers across the world, relying on these components.
Although many manufacturers would be perfectly happy to keep using SIMATIC S5 parts, it now looks as if they will have no choice but to make the costly migration to the SIMATIC S7 range. Or so you may have thought.
The good news is that there is no need to switch up to the S7 from Siemens SIMATIC S5
We have many customers who want to keep using the SIMATIC S5 contacting us about two things. For starters, they fear they have no choice but to upgrade because they believe spare parts are impossible to source. Moreover, they tell us that Windows XP support is no longer available. They are wrong on both accounts.
With the assistance of SupportPoint, you can keep using your tried and trusted Siemens SIMATIC S5.  We can take care of your component and your software issues. Our global supply chain, as well as international stock retention, allow us to step into the breach and source legacy Siemens S5 components for you through EU Automation within as little as one day. This is Siemens S5 support at its best!
If your production line is running smoothly with SIMATIC S5 parts, and you're reluctant to make the leap to SIMATIC S7, get in touch with us today! A member of our team will be happy to put your mind at ease and explain how we can support your facility's legacy components. We specialize in assisting companies wishing to maintain and keep using legacy systems.
Production lines all across the globe are running smoothly with trusted equipment, even if the manufacturers stopped providing support. We make it possible by sharing knowledge and expertise as well as sourcing hard-to-find components. As a result, production lines don't suffer any downtime, and companies save a lot of time and money. Holding on to well-functioning legacy parts makes sense.
Source: Supportpoint
CTI SUPPLY – THE RIGHT INDUSTRIAL AUTOMATION SYSTEM INTEGRATOR
CTI SUPPLY built up a group of well-qualified senior engineering teams with a great number of in-house experts and PLC programmers in Vietnam. We are available to take on different projects in scale, even on short notice. With over years of experience in high-tech machine programming, CTI SUPPLY's design team are able to simplify SCADA prototype process as our main package of your choice. We can also supply you with drawings and documentation for all your equipment builds.
Our programming engineers with outstanding programing language knowledge have the training courses necessary to work with a variety of manufacturer's platforms. We retrofit existing production systems or design entirely new equipment with the most popular controls platforms.
Engineered Solutions | Custom Control Systems | Programming Services
During the current economic uncertainty, CTI SUPPLY is still open for business to offer our full offsite service globally.
Hotline: (+84) 91 190 1717, Email: info@ctisupply.vn