Rockwell Automation announced the release of the new Allen-Bradley FLEX 5000 HART I/O modules, designed for users. They help design and control engineers be able to more easily access, configure and manage HART devices.
Rockwell Automation, FactoryTalk, expanding human possibility, PlantPAx
Allen-Bradley FLEX 5000 HART I/O modules
Design and controls engineers can now more easily access, configure and manage HART devices using the new product. The simplified programming experience, available with the Studio 5000 Logix Designer application, can help simplify design, maintenance and operational productivity.
The new product is a rugged an,d flexible distributed I/O solution. It allows you to choose your I/O to meet your operational needs. FLEX 5000 I/O enhances communication with 1 Gb EtherNet/IP™ connectivity, which offers higher speed and increased bandwidth. To provide flexibility in your network architecture, these modules includes 2 copper or 2 fiber ports (SFP) and support for DLR, Star, Linear, and PRP topologies.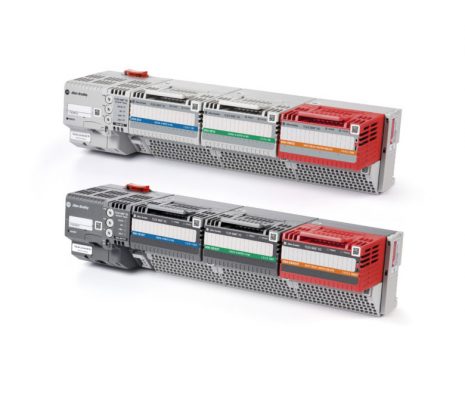 Integration between the new I/O modules and HART devices can enhance device management, improve diagnostics coverage and provide real-time device health monitoring. The ability to add and replace process devices online can also reduce downtime and improve productivity.
When a machine is being developed, common data structures and tight integration of instruction sets in the PlantPAx 5.0 system. And above it can minimize design and engineering time. And once a machine is operational, the FLEX 5000 can improve overall operational efficiency through increased uptime. A central design environment allows all this work to happen in one place for a smooth user experience. And it is created to increase productivity.
Meeting more application demands, Rockwell Automation has expanded the FLEX 5000 I/O options to include support for high-density digital, AC and serial modules. The expanded portfolio further enhances standard and safety I/O control in one platform for extreme temperatures.
Source: Rockwell Automation