An Industrial Hardening and Tempering Furnace is a complex system with several working chambers in the harsh environment. It can't be denied that regular maintenance for this type of machine is a must. Overhaul maintenance for the Hardening and Tempering Furnace is a high load labored process and requires lots of overhaul-based knowledge from the maintenance staff.
Furnace System Operation 
In this article, we put an overview on the Overhaul for the electric-heater furnace used for increasing hardness of high carbonic steel products. This system consists of several orderly processes:
Washing 1 – High Temperature Oven (HTO) – Oil Quenching – Washing 2 – Low Temperature Oven (LTO)
In a continuous conveyor system, products are placed in baskets and move through the inner furnace. In the first phase, the products are washed to ensure that there is no residue on the surface. And for the next step, they are moved to the HTO process where temperature of products will go up to over 880oC and then quenched, washed and heat treated to attain the right hardness. The inner environment of furnace systems contains innards such as metal particles, washing chemicals, soot and grease when the products are in the furnace.

Furnace Maintenance Procedure
Overhaul maintenance of a Furnace includes a set of procedures:
Disassembling
Calibrating equipment
Checking conditions of process control and heating system, moving parts and electrical system
Replacing worn out and out-of-order items
Cleaning and reinstalling the parts of the furnace
Final safety check before handing over
Disassembling the entire furnace system
Gas and utilities systems must be switched off and disconnected, in the meanwhile heaters turned off and the furnace must be cooled down the room temperature. Each of the machine section then needs to be decoupled and moving parts to be removed. And depended on the designs, the section chambers' lids could be lifted off. For large industrial furnaces, sometimes decoupling their chambers is impossible, it should be aware that working in confined space could be a potential risk. One thing to be reminded is critical positions should be marked before disassembled to ensure the correct installation later on.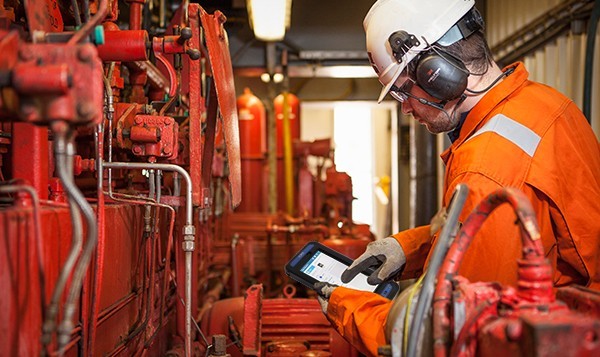 Calibrating
Thermocouples, transmitters and sensors are necessary to be calibrated according to the manufacturer's manual, and replaced if required. The furnace controls strictly its parameters to ensure product quality, and therefore sensors and thermocouple set up to record the right figures.
Condition check for process control and heating system
Technicians should inspect the heaters and especially the electrical cables. These parts should be replaced if there is any sign of arc and burned. In addition, valves, pipes, flanges, pumps inspected so as to identify damages and deterioration may cause. Gas system is also crucial to in the good condition.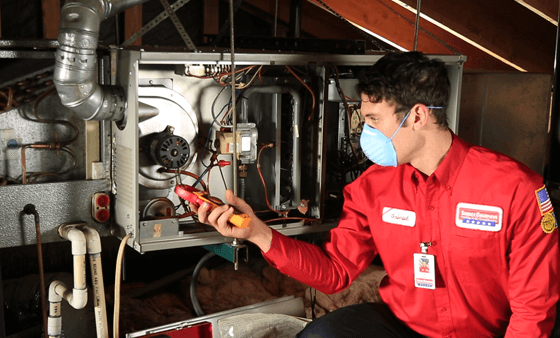 Condition check for moving parts
The technicians inspect for signs of bent, worn, loosen chain, mechanical jam and unevenness. Deformation and damages should be detected and corrected to avoid loss time for the machine during operation.
Cleaning
That the conveyor system, the inner surface of the chambers, the oil quenching tanks and other structural factors must be cleaned and degreased. The cleanliness not only enables the system to work smoothly but also prevents the product from the contamination. Besides, cleaning tasks allow the maintenance engineers and technicians to identify any deviation during maintenance and operation time.
Replacing parts
After parts are inspected and deemed not suitable for further use, the replacement is necessary.
Reinstalling
The next step is to reinstall all parts and get all chambers together. Great care is needed to ensure mechanical alignment between each of section for a continuous flow, critical positions are correctly placed with initial marking points.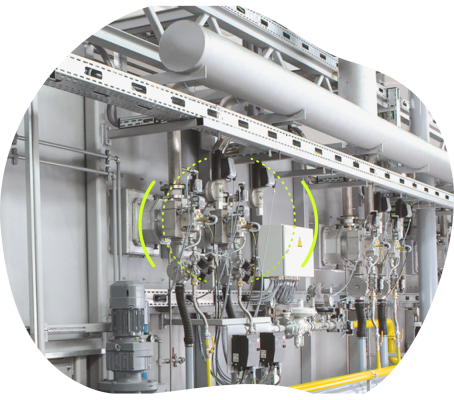 Checking Finalization
The final safety checks must be performed to ensure all safety function is working under normal stage.
Conclusion
Hardening and tempering furnaces often run nonstop from stem to stern which would take a significant amount of time and power, and therefore small assessment and simple maintenance could be only performed when the machine is running. In order to keep a furnace under the tip-top condition, a schedule of periodic overhaul maintenance is required.
CTI SUPPLY – MAINTENANCE TECHNICAL SUPPORT

CTI SUPPLY maintenance engineers at the on-site manufacturing plant ready to handle and resolve technical issues of industrial production lines. In particular, the unit provides a variety of maintenance and repair services as followings:
Electrical automation system applied with PLC/SCADA/HMI Foundation

Food processing and packaging system

Semi-Automatic to Fully Automatic equipment

Multiple Hydraulic and pneumatic systems

Automatic conveyor system

Pressing, Fine Blanking Machine
Hardening and Tempering Furnace system
CTI SUPPLY improves the profitability for clients by performing different scope of installation, commissioning and maintenance services under OEM's instruction at the customer's site. The scope of activities is diverse, our team experienced with many years of designing, programming and maintaining machinery in the oil and gas industry and large European manufacturing plants in Vietnam. In particular, we plays the role as local technical support on site for customers under OEM authorization with in-time flexibility and activeness.
Are you looking for a furnace system maintenance team? Contact us.