When adding, modifying, or upgrading a system, many critical infrastructures conduct a factory acceptance test (FAT). A FAT includes a customized testing procedure for systems and is completed before the final installation at the critical facility. Because it is difficult to predict the correct operation of the safety instrumented system or consequences due to failures in some parts of the system, a FAT provides a valuable check of these safety issues. Similarly, because cyber security can also impact the safety of critical systems if a system is compromised, it makes sense to integrate cyber security with the FAT.
Many manufacturers do FAT (Factory Acceptance Test) while adding, modifying or upgrading a system. A FAT requires a standardized device testing procedure and is conducted where the final installation is done. It is difficult to predict the correct operation of the safety instrumented system or its effects due to defects in certain parts of the safety instrumented system, a FAT provides valuable inspection of these safety problems.
An integrated factory acceptance test (IFAT) is a testing activity that brings together selected components of major control system vendors and plant personnel at a single place for validation and testing of a subset of the control system network and security application. An IFAT provides important benefits, including time savings, cost savings, improved ability to meet compliance requirements, and increased comfort level with integrated security solutions.
What is FAT?
FAT (Factory Acceptance Test) is carried out in order to demonstrate that the system and its components function properly, that manufacturing, assembly, configuration and software generation are done correctly and that system performance is in compliance with the approved functional specifications and relevant documents.
General Procedure for FAT
The methods for conducting the FAT must be well specified and properly documented. In a logical sequence, every test procedure shall be defined. The general testing procedure should outline the details to be addressed in the test. These should include the following considerations, as a minimum:
A statement of the location and dates of the FAT.
A description of the general approach.
Specification of the revision levels of the hardware and software to be tested.
Specification of the exact configuration of equipment being tested.
Personnel safety issues that may apply during the test.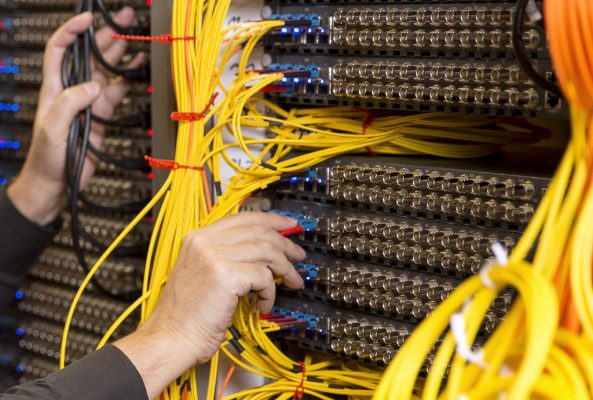 During the FAT following should be covered the following assets:
Comprehensive inspection: This is typically customized based on the customer's equipment and requests, but may include a range of conformity checks and checks
Contract audit: This is a summary of the original agreement to ensure that all contractual obligations are met.
Water test: This procedure simulates the proof of functionality of the system in operation. Usually, these tests include verification of relevant documents, including user manuals, P&IDs and any kind of instructions that come with the equipment to ensure accuracy.
Documents required for the FAT:
System Functional Requirements Specification
System 1 / 0 List
Process Control Description
Control Logic Specification Sheets
Configuration Worksheets
Logic Flow Diagrams
Instrument Specifications
Process Flow Sheets
Graphic Design Drawings
Program Listings (Documented)
System Self-documentation Printouts
System Arrangement Drawings
Termination Lists
Vendor Manuals
Punch-list Form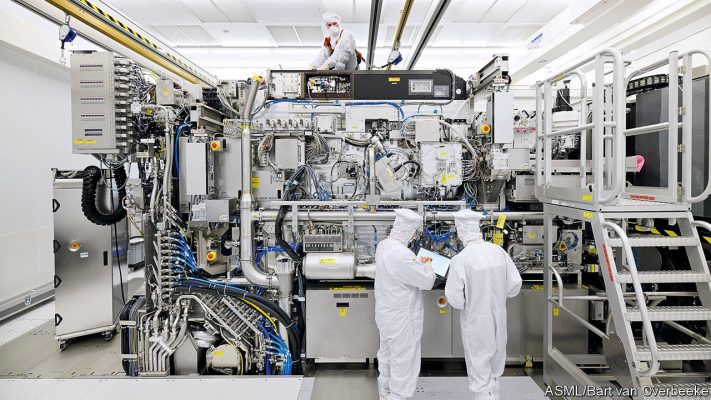 A FAT Conduction and Its Purpose
The objective is to identify and resolve any system problems before they reach the site of the plant.
The FAT's purpose test both the BPCS / SIS system's software and hardware functionality as an integrated unit.
Ensure the product meet all the specifications.
FAT saves time and money over fixing issues in the field.
Provide independent proof of functionality, quality and integrity through our comprehensive inspection process
Verify all important documents, such as manuals, instructions, plans, drawings, piping and instrumentation diagrams (P&IDs)
Ensure that your equipment or plant performs as expected under the testable range of likely conditions, including mishandling and error.

What is the IFAT?
An Integrated Factory Acceptance Test (IFAT) is a testing activity that brings together selected components from major vendors of control systems and plant personnel from Industrial Control System (ICS) to validate and test a subset of control system network and security application environment in an ICS environment.
Industrial Control System (ICS) is a general term that includes many types of industrial production control systems, including Supervisory Control and Data Acquisition (SCADA), Distributed Control Systems (DCSs), Programmable Logic Control (PLC).
Conducting an IFAT
Any IFAT requires planning and preparation in order to be successful. Its scope has three basic areas:
Determination of systems and networks.
Testing to ensure that the equipment meets regulatory requirements and can be maintained by the customer.
Reporting IFAT results to vendors.
First, with the guidance of the neutral third party, the customer and vendors must determine the integrated network design and the systems required for testing at the IFAT. To provide the most benefit, the actual systems being installed at the customer site should be present at the IFAT for testing. When the actual systems are not available, equivalent systems should be used.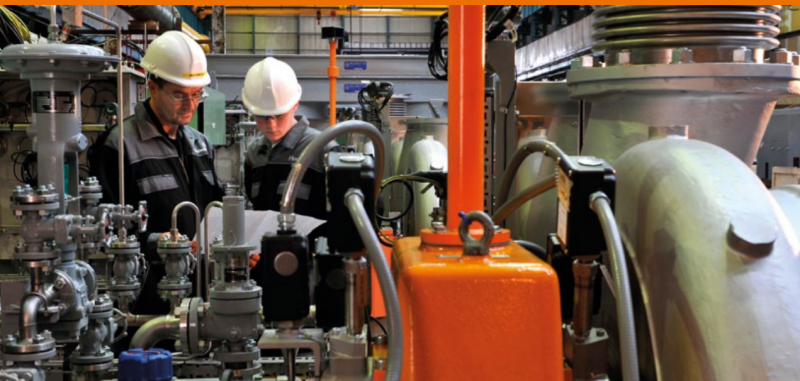 Once the integrated network has been designed and the necessary systems have been identified, a test plan is developed. The IFAT test plan, written by the neutral third party, based on customer and vendor requirements, describes the integrated network tests and security application tests to be conducted. This test plan is reviewed with all IFAT participants to ensure understanding and agreement. Upon agreement on a final test plan, detailed test plans are developed, including step-by-step guides and pass/fail criteria for each test. These test plans are followed during actual testing activities.
Upon completion of the IFAT testing activities, a final results package is distributed to all parties that includes the results of all tests, final baseline configurations for all systems, and an action item list for unresolved issues. This set of documentation provides the customer and vendors with the necessary tools for a smooth installation of system components.
With the current trend of more intelligent ICSs and increased regulatory compliance, the best approach to achieving ICS and IT integration is by conducting an IFAT. Performing an IFAT avoids costly redesign and troubleshooting during plant outages, saving time and money while ensuring a better security solution.
Purpose of IFAT Conduction
The purpose of an IFAT is to avoid costly redesign and troubleshooting during outage operations. Conducting an IFAT provides an opportunity to verify communications between systems and discover any potential issues prior to installation. It also enables redesign and troubleshooting to be completed in a more suitable environment, rather than attempting fixes under the pressures of an impending outage completion date. The IFAT, along with subsequent testing during installation, also provides oversight and verification to aid in meeting regulatory requirements for a site.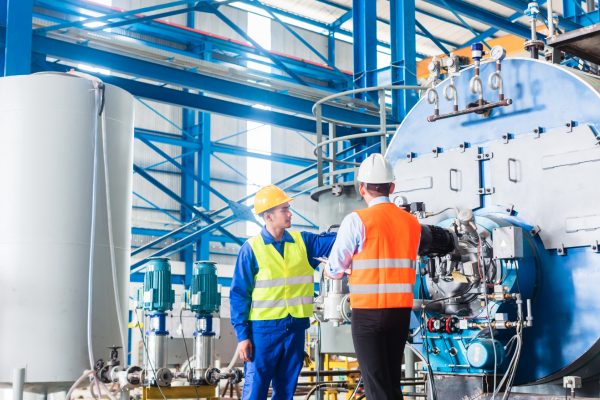 The aim of an IFAT during outage operations is to avoid costly redesign and troubleshooting. Conducting an IFAT provides an opportunity to verify communication between systems and identify potential problems before installation. In addition to the time- and cost-saving benefits of an IFAT, integrated testing allows the customer and vendors to obtain knowledge of and comfort with the integrated security solution. The tests are designed to verify that systems and applications perform as required and do not negatively affect system operations. Upon completion of the IFAT, customers and vendors gain confidence that the integrated solution can be implemented without adverse effects on vendor systems and will function to meet the customer's needs.
Discovery of problems during the IFAT prevents costly delays and rework by enabling redesign and troubleshooting to be completed in a more appropriate environment.
The IFAT, along with subsequent testing during installation, also provides oversight and verification to aid in meeting regulatory requirements for the site.
The integrated security solution enables consumers and suppliers to gain knowledge and comfort. The tests are designed to verify the performance of systems and applications as required and do not adversely affect operations of the system.
Advantages of IFAT 
IFAT will allow plants to better comply with vendor support by implementing a single solution resulting in a cohesive network environment.
IFAT saves time during an outage from an implementation schedule because many of the design for cyber security is validated in a laboratory.
IFAT increases the level of trust of the proposed solution's plant and supplier as well as providing evidence that solutions actually work.
ICS personnel are better positioned to accept and support existing vendor security solutions.
A successful IFAT requires a team with representatives of the customer, the vendors (including control system vendors and security solution vendors), and a neutral third party. Customer representatives are necessary to provide oversight, decision-making, and technical knowledge of the corporate systems; they also need to learn about and be confident with the integrated solution. Representatives from each control system vendor and integrated security solution vendor must be present to verify that their systems are configured as required and to provide technical insight when troubleshooting the integrated security solution.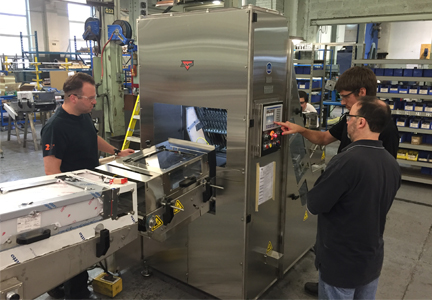 Finally, an impartial third party is fundamental to a successful IFAT. The third party defines and runs the testing activities and serves as the host for all customer and vendor representatives in order to create a neutral, productive work environment. The customer, vendors, and third-party host collectively ensure the success of the integrated solution and gain knowledge from one another throughout the IFAT process.
CTI SUPPLY – Automation System Integrator
We provide offshore-designing and programming services for automation systems. CTI SUPPLY has years of experience implementing industrial automation solutions utilizing PLCs. We are capable of developing new PLC systems from the ground up and also troubleshoot, update, maintain and add up to pre-existing PLC systems. Our engineers have hands-on experience in working in multinational corporations, high-tech automated manufacturing plants and the oil and gas industry.
ALLEN BRADLEY/ROCKWELL AUTOMATION
SIEMENS
MITSUBISHI
SCHNEIDER ELECTRIC
BECKHOFF
OMRON
Are you looking for a system integrator with lower expense on programming cost and better service?
 Contact us.