Outsourcing is one of the most effective methods to have good software at a reasonable price. Having an in-house team to develop a software can be costly as well as hectic thus outsourcing is the way to go.  You can have the best quality product at a much lower programming cost.
Introduction
It is the process of creating a software using multiple technology programs, programming languages, and a series of interrelated programming codes. These along with multiple other factors are necessary for a functionally developed software.
These softwares are designed for businesses, organizations, personalized reasons, or any other personal goals. Software development is a pre-planned objective and requires multiple steps and aids for a successful end project.
Coming back to the topic; cost of software development and the idea of reducing it. Developing a software may sound inexpensive and easy while you read this article, however it is way more pricier and harder done than said.
There are several factors that contribute to the cost of software development.
Like any other expensive to-do-thing, we will start making a list of ways to reduce the cost. You all do that, right? I hope I'm not the only one.
When we get an iced coffee for $15, sudden regret hits us and we wonder why didn't we make it ourselves? However when it comes to software development, you cannot reduce the cost simply by doing it "yourself" at all.
Software development is honestly a necessity for every modern company. With modernity approaching and dominating our society, it is hard for companies and organizations to function without a suitable software.
The demand is high therefore the costs remain high and tend to become higher every passing day. This makes it difficult for newer and smaller firms to get hold of good softwares.
What to do in this case? Read our article till the end to find a couple of ways through which you can reduce the cost of software development. Well, nothing is impossible.
To reduce the cost, primarily you will have to figure out the factors that affect the cost of software development. Once you've identified them, you can start implementing the below mentioned techniques on them. 
Read the ten tips and techniques later in the article that you should apply if you are trying to reduce the cost of your software development.
It is completely understandable that spending money on a good software can be a lot sometimes, but sadly we cannot "make this at home ourselves" therefore we will have to resort to a professional agency.
However, the below mentioned nine tips can surely reduce the cost hence make notes and save a few dollars on programming cost.
Pre-plan
I cannot stress enough about the importance of pre-planning. It can make an impossible plan possible with just a few pointers and analytic skills. Yes, it's that simple.
All you need to do in the case of reducing software development cost is a bit of planning and researching.

Compile all your requirements, wants, and expectations beforehand and evaluate them from multiple perspectives. Project discovery workshops are a good way to go about when it comes to pre-planning.
Once you are done with this step, then you can find a software development agency and explain to them. This will also help you and the agency to be on the same page throughout the software development process.
It will also help the team to remain focused by using the pre-planned notes as a roadmap. This will in-turn increase the chances of success and effectiveness for sure.
Just words can be misunderstood very easily hence to get it right the first time, you'll have to ensure that the agency has a clear understanding of what end goals you are trying to achieve.
Find agencies that offer fixed prices
This might sound super obvious while you read it but trust me this is a huge deal breaker when you're trying to be on a budget.
There are many companies out there that start with a lower price bid just to hook you in and yet when you reach the end, you realise you've e spent a fortune on many other "extras".
These companies also tend to sky-rocket their charges when it comes to software maintenance hence it is only advisable to choose an agency that offers low fixed costs for software development as well as maintenance.
Another tip to reduce the cost is to discuss all the prices with the agency beforehand and cooperate in terms of the cost and other factors involved.
Research before choosing a software development company
A few sticky notes and hours spent on research before choosing your source of software development can be beneficial in multiple ways hence bid farewell to your laziness and research as much as you can during the initial phase.
Search for agencies and companies that cater to your requirements and needs. This will save you a few dollars and the hassle of finding a new agency all over again. Therefore it is important to consider a few tips before choosing a team for outsourcing.
You need to research about the software development agency in terms of its flexibility, fixed charges,  deliverance of service, cooperation with your team, and other factors that will determine a healthy conversation.
I hope by now you've understood that saving money when it comes to software development is all about a few tricks and well, lots of research!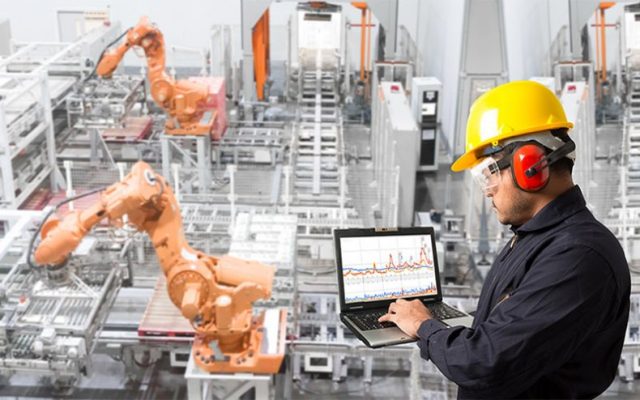 A good development company must have no hidden extra charges or overheads. They should have experienced technical staff that reduces the risk of re-work and should be able to meet deadlines efficiently.
The key factor to deciding your software development agency has to be their quality of service along with the communication.
You should know the pros, cons, working pace, charges, and any other relevant detail regarding the agency you're choosing before you proceed with the process.
This will avoid any sorts of misconceptions hence saving your pocket from dents on programming cost at the same time. Not a bad deal, right? Just a little research though.
Eliminate fancy features
In order to reduce the software development cost, you will have to stick to the basics. Please do not spend a fortune on fancy pop-ups and other features.
Sure, they look good; but you do not have to insert numerous functions that aren't even necessary and will probably remain unused by many users.
These fancy and nice features will definitely add up a lot to the software development cost overall!
Use Agile Software Development Approach
How does this reduce software development cost? Is that what you're wondering? It makes sense since this tip is a bit wordy.
In other words, this will help you save a few dollars since it will reduce and eliminate the chances of reworking. The agile approach encourages the client to be in touch with the agency at all times and get the work approved by all stakeholders timely.
This will be beneficial since it will reduce the workload towards the end, there will be fewer complaints and changes regarding the software, and it will also promote effective communication between the company and the clients.
This approach ensures that all changes are made during the process hence the risk of rework is reduced. It will also help you meet your expectations and reduce your cost unlike the waterfall approach.
Outsourcing
In-house or outsourcing – this can be a tough choice. Getting an in-house team for software development can be extremely pricey. Therefore if you are on a budget, resorting to outsourcing can be a great and effective way of saving money.
Outsourcing is preferred when a client requires custom software development. There are some great agencies and companies out there that cater to personalised demands and create softwares accordingly.
This tip again requires research. You're required to find a company that is reliable, valid, effective, tech centric, and reasonable at the same time.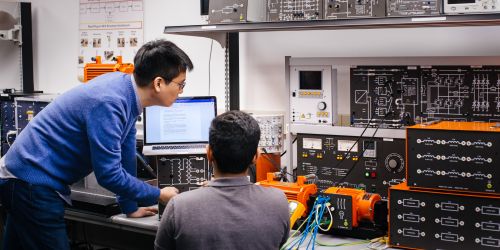 Your reading glasses and a few megabytes of internet can easily do the deed of helping you find your desired company for outsourcing.
Point to note: Super cheap agencies can deliver poor quality services hence make this decision wisely and effectively.
Effective communication
One of the major reasons for extremely high prices of software development are the last moment overheads and expenses.
They are a clear result of lack of communication between the client and the agency. To ensure this doesn't happen, there has to be clear communication between them regarding the fixed expenses.
Effective communication will also result in low cost since you will be consistently in touch with the agency and they will meet your expectations regarding the software.
This is a healthy method and has fruitful benefits. It will also encourage a healthy atmosphere along with saving a few bucks! Sounds like a deal.
Utilize existing solutions
There are many pre-built features that you can use when it comes to software development.
You can use pre-built templates for designing a software since a number of them can be easily customized.
These can help you save money while the software development will remain unhindered and stable.
Utilizing any existing solution and feature available in a fraction of the cost can be a plus since our main motive was to decrease our software development cost while keeping the quality of the service intact!
Leverage Testing
Another effective technique to ensure a low cost of software development is to involve tech savvy engineers throughout the process for feedback and criticism.
This makes a great difference. Getting a professional opinion from a software engineer before launching the entire software can be pivotal in eliminating the chances of rework and any changes that should be made will be implemented on time.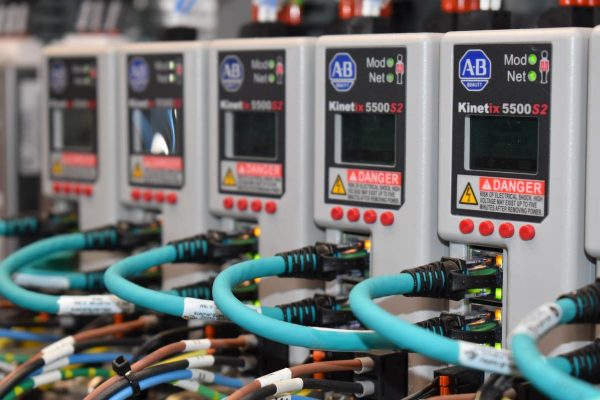 This team of tech specialists can be accountable for multiple factors including; automation, architecture, development and the list goes on.
In simple words; you should keep getting feedback from a specialist since it will reduce your cost, improve the effectiveness and quality of the service, as well as help the software team meet your expectations.
Conclusion
Cost reduction is a priority of almost all entrepreneurs. The technical market is getting competitive every passing day causing the cost to sky-rocket.
The above mentioned tips however can help companies survive this marketplace. It is also nearly impossible for an effective business to survive without a software hence the tips mentioned above will come handy when you're looking for a good system integrator.
CTI SUPPLY – Automation System Integrator
We provide offshore-designing and programming services for automation systems. CTI SUPPLY has years of experience implementing industrial automation solutions utilizing PLCs. We are capable of developing new PLC systems from the ground up and also troubleshoot, update, maintain and add up to pre-existing PLC systems. Our engineers have hands-on experience in working in multinational corporations, high-tech automated manufacturing plants and the oil and gas industry.
ALLEN BRADLEY/ROCKWELL AUTOMATION
SIEMENS
MITSUBISHI
SCHNEIDER ELECTRIC
BECKHOFF
OMRON
Are you looking for a system integrator with lower expense on programming cost and better service? Contact us.