Global aggregated revenue of Nano PLC systems will reach $98.37 billion during 2018-2025 owing to a growing adoption and upgrade of nano and micro PLC systems & controls in various industry verticals.
Global Opportunity Analysis and Industry Forecast -2025
Nano PLC Market by Component (Processor, Power Supply, and Input/Output)
Service (Training, Maintenance, and Consulting)
Type (Fixed Nano PLC and Modular Nano PLC)
Industry Vertical (Energy & Power, Automotive, Oil & Gas, Pharmaceutical, and Others)
Download Free PDF Copy of Report@ https://bit.ly/3gwFPov
Highlighted with 56 tables and 71 figures, this 161-page report "Global Nano Programmable Logic Controllers (PLC) Market by Architecture, Product, Industry Vertical and Region 2014-2025: Growth Opportunity and Business Strategy" is based on a comprehensive research of worldwide nano-size PLC solutions market by analyzing the entire global market and all its sub-segments through extensively detailed classifications. Profound analysis and assessment are generated from premium primary and secondary information sources with inputs derived from industry professionals across the value chain. The report provides historical market data for 2014-2016, revenue estimates for 2017, and forecasts from 2018 till 2025.
Download Free PDF Copy of Report@ https://bit.ly/3gwFPov
In-depth qualitative analyses include identification and investigation of the following aspects:
• Market Structure
• Growth Drivers
• Restraints and Challenges
• Emerging Product Trends & Market Opportunities
• Porter's Fiver Forces
The trend and outlook of global market is forecast in optimistic, balanced, and conservative view. The balanced (most likely) projection is used to quantify global nano PLC market in every aspect of the classification from perspectives of architecture, product, industry vertical and region.
Based on architecture:
The global market is segmented into the following sub-markets with annual revenue included for 2014-2025 (historical and forecast) for each section.
• Hardware (further split into Processor, Power Supply, Input/Output)
• Software
• Services (further segmented into Training, Maintenance, Consulting)
Based on product type:
The global market is segmented into the following sub-markets with annual revenue included for 2014-2025 (historical and forecast) for each section.
• Fixed Nano PLC
• Modular Nano PLC
On basis of industry vertical:
The global market is analyzed on the following segments with annual revenue in 2014-2025 provided for each segment.
• Energy & Power Industry
• Automotive Industry
• Oil & Gas Industry
• Home & Building Automation Industry
• Chemicals & Plastics Industry
• Food & Beverage Industry
• Pharmaceutical Industry
• Water and Wastewater Industry
• Others
Geographically, the following regions together with the listed national markets are fully investigated:
• APAC (Japan, China, Australia, India, South Korea and Rest of APAC)
• Europe (Germany, France, UK, Italy, Russia, Rest of Europe)
• North America (U.S. and Canada)
• Latin America (Brazil, Mexico, Argentina, Rest of Latin America)
• RoW (UAE, Saudi Arabia, Iran)
For each of the aforementioned regions and countries, detailed analysis and data for annual revenue are available for 2014-2025. The breakdown of all regional markets by country and split of key national markets by product type and industry vertical over the forecast years are also included.
Source: Ricerca Alfa
CTI SUPPLY – THE RIGHT INDUSTRIAL AUTOMATION SYSTEM INTEGRATOR
CTI SUPPLY built up a group of well-qualified senior engineering teams with a great number of in-house experts and PLC programmers in Vietnam. We are available to take on different projects in scale, even on short notice, and quickly ramp up by working as an extension of your internal team. Our vast experience allows us to offer custom and application specific training as an added benefit to our clients.
With over years of experience in high-tech machine programming, CTI SUPPLY's design team are able to simplify SCADA prototype process as our main package of your choice. We can also supply you with drawings and documentation for all your equipment builds.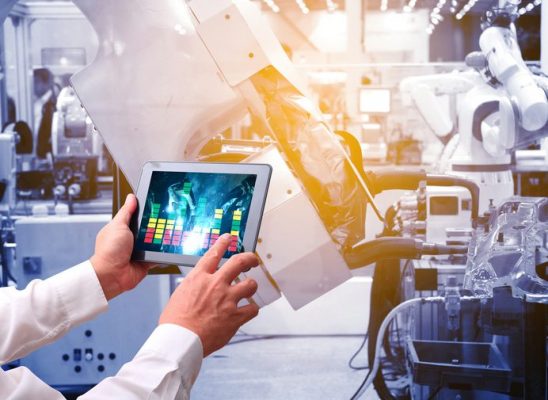 Engineered Solutions | Custom Control Systems | Programming Services
During the current economic uncertainty, CTI SUPPLY is still open for business to offer our full offsite service globally.
Hotline: (+84) 91 190 1717, Email: info@ctisupply.vn